Use the MiniMatters video to Quickly Spread the Word about the New IRA Rollover Rules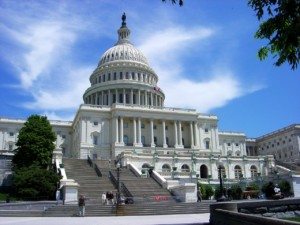 There's big news in the world of planned giving and the charitable IRA rollover.
On December 16, the Senate passed a short-term "tax extenders" bill that renews a series of expired tax provisions. On December 19, President Obama signed the bill into law. This creates a new opportunity for charitable IRA distributions, but only if you act fast.
As you are probably already aware, the IRA charitable rollover has not been available as a way for donors to contribute to their favorite, qualified charities since January 2014. Now, recent Congressional decisions have made this possible again—but only though December 31, 2014.
MiniMatters has partnered with Emanuel Kallina, J.D., a well-known charitable planning author and speaker, to create a FREE, approximately 90-second video to convey clearly how the recent Congressional actions have impacted 2014 charitable IRA rollovers and legacy gifts.
If you type in some basic information into the web form at www.minimatters.com, we will generate embed code for the video that you can drop right into your website as well as a "permalink" URL that you can use as a link to the video in personal emails to donors or if you choose to do only social media posts.
We are also offering for $899 a customized version complete with your organization name, logo and a call to action with your contact information that you can use to get the word out to your donors quickly, and with the branding and messaging from your organization.
Background:
As you are probably aware, the so-called "IRA rollover" was created in 2006 as a part of the Pension Protection Act, but expired on January 1, 2014.
Congress has now acted.  Although it could not reach an agreement on a long-term extension, it did extend the expiring tax provisions through the end of 2014.
Just as in the past, the charitable IRA rollover has certain requirements in order to receive this benefit of this tax-free contribution:
Transfers must be made to a qualified charity
Transfers must be done directly between the IRA and the charity
Donors must be at least age 70 ½ to make the transfer
Each individual's tax-free transfer is limited to $100,000 year
Your supporters will want to know this information, but finding clear, easy-to-understand details may prove tough for many. By providing a short, specific video on the topic and how it may impact their ability to support your organization's mission, you can quickly enable your donors and potential donors to make a gift with impact that will fortify your organization for years to come.
Research has shown that web-based videos can be a very effective way of communicating complicated information to a wide variety of audiences.  Topics such as planned giving, tax deductions and IRAs are often overwhelming to people, and much of the information available through the mainstream press is not easily applicable to the lives of  the average nonprofit donor. This type of video can help bridge that information gap.
For charities, the benefits of video can also include a budget savings. Videos need no postage and do not incur printing costs.  You can distribute a very clear message within hours via emails, using your organization's existing website.
What's more, videos are easily shared between friends and family members, enabling you to easily reach a new bank of potential donors.
Check out this customized version of the video, already created by MiniMatters for the American Chemical Society.
Interested in having us create your own customized planned giving video?
Your customized video about changes to the charitable IRA rollover can be created by MiniMatters within 3 business days or less. Simply visit the website www.minimatters.com and click "Purchase Now" to get started.  Be sure to have on hand:
your logo (.ai or .eps format)
your organizational colors
your call to action
your contact information for viewers.
Get an Estimate
Now Is a Great Time
MiniMatters can help you with fundraising video, nonprofit video, or other video production needs.
We serve associations, foundations, nonprofits, and businesses primarily in Washington, DC, Maryland, and northern Virginia, but also in other areas of the country.
You can reach us at 301-339-0339 or [email protected]
Get an Estimate