Law Firm Videos Can Give You a Competitive Advantage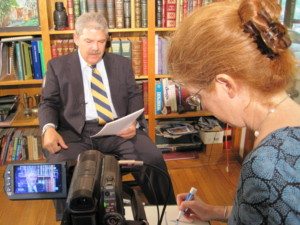 In a highly competitive field, lawyers must constantly hustle for new business and find ways to keep existing clients happy. In addition, lawyers have many demands on their time and often need ways to deliver information to clients in a more efficient manner. Law firm videos are one way attorneys can address these challenges.
MiniMatters has worked with law firms in a variety of ways. We've produced videos that highlight a specific practice area, walk clients through the process of how to fill out critical forms, and explain to clients what they need to know about certain regulations and laws. In each of these cases, the videos saved the attorneys valuable time and enabled them to reach their clients at any time of day, anywhere in the world.
Get an Estimate
Now Is a Great Time

MiniMatters can help you with fundraising video, nonprofit video, or other video production needs.
We serve associations, foundations, nonprofits, and businesses primarily in Washington, DC, Maryland, and northern Virginia, but also in other areas of the country.
Get an Estimate