About MiniMatters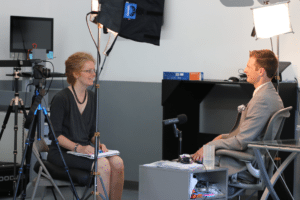 MiniMatters is a video production and marketing firm that provides compelling video production as well as marketing services to help you to get the most from your video investments. Clients have called us things like agile, smart, great at keeping them to a schedule (in a positive way), professional, knowledgeable, fun, cost-competitive, great partners, and friends.
As a company, we are led by co-founders Barbara Haupt and Elissa Leif, who are joined by talented professionals such as filmers, web developers, designers, editors, animators, writers, and all around support as needed for each project.
Get an Estimate
Now Is a Great Time
MiniMatters can help you with fundraising video, nonprofit video, or other video production needs.
We serve associations, foundations, nonprofits, and businesses primarily in Washington, DC, Maryland, and northern Virginia, but also in other areas of the country.
Get an Estimate