How to add a YouTube Donation Card to your videos
A YouTube Donation Card is a new feature that enables viewers to donate to your 501c3 nonprofit from your YouTube videos. You can use Donation Cards to engage members, people who benefit from your programs, and supporters to help your cause. And, Google pays the credit card processing fee. This post has the basic steps. But first, here's an example.
YouTube Donation Card for The Tourette Association of America
A YouTube Donation Card can be seen in this video, "Teen with Tourette – Mary's Story of Awareness and Acceptance" which was produced by MiniMatters. The Donation Card teaser pops up about 10 seconds into the video.
Here are the steps to add a YouTube Donation Card to a video of your own.
Step 1: Select "Donation Card" from the card options list for your video.
From within your YouTube account, choose a video or upload a new one. As in this example, click the Cards icon with the small letter "i," and then click the blue "Add card" button. Choose "Donation" and click "Create."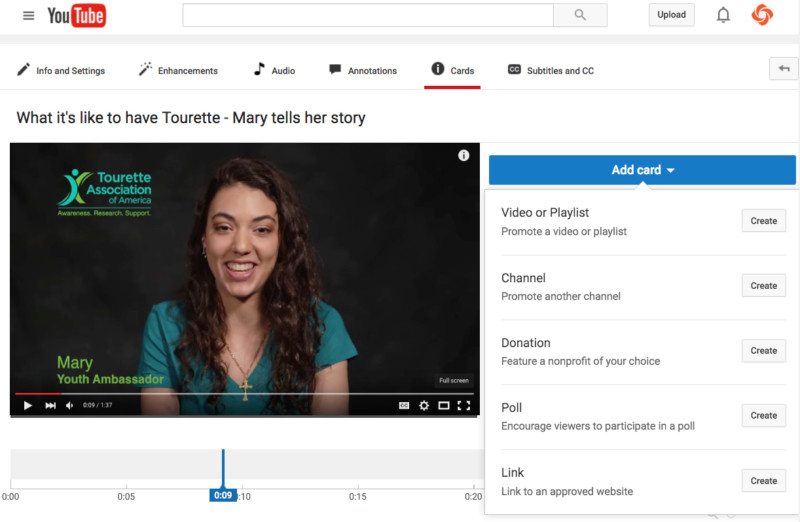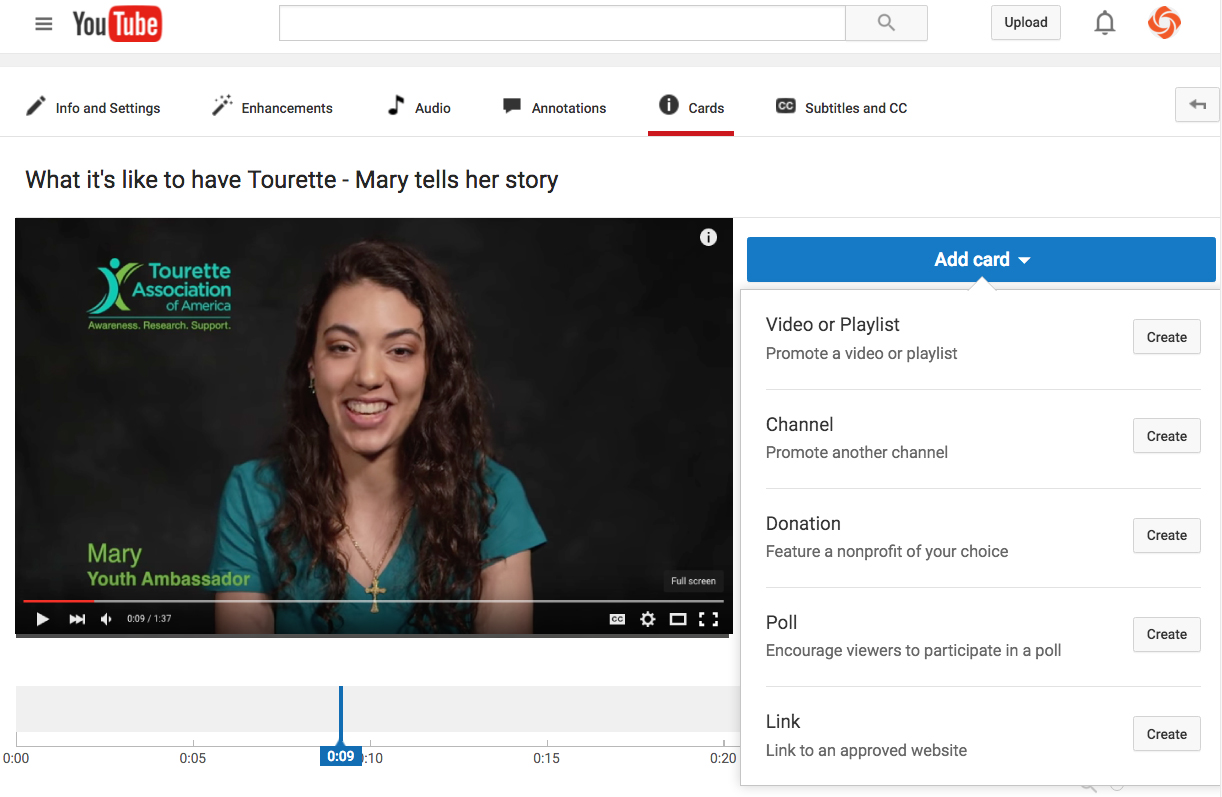 Step 2: Select the 501c3 nonprofit you want to feature.
This can be your own or one where you are a board member or volunteer, or one whose work has benefited you.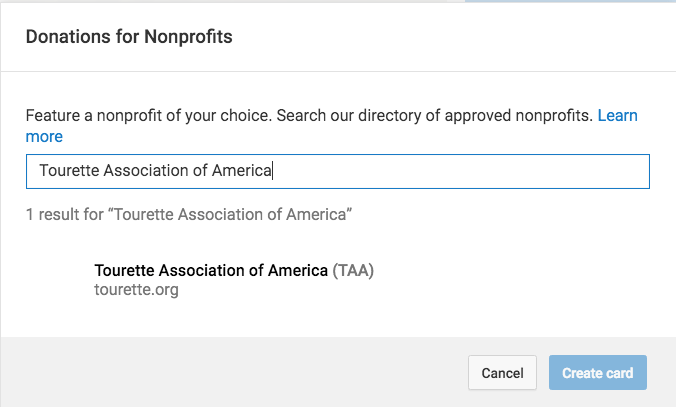 Step 3: Name your Donation Card and enter the teaser text.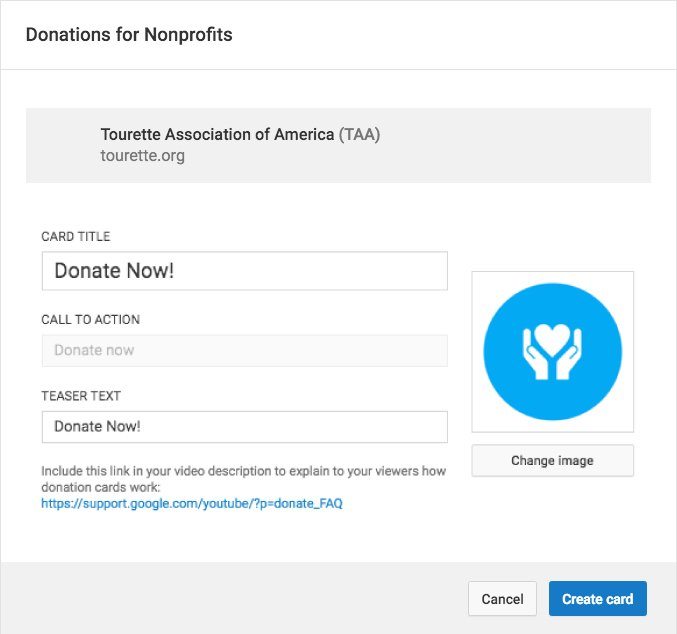 Step 4: Set your Donation Card timing.
Slide the indicator along the timeline below the video to set the time when the small "i" inside the circle in the top of the video will change to your teaser phrase. Save your changes and you're all set.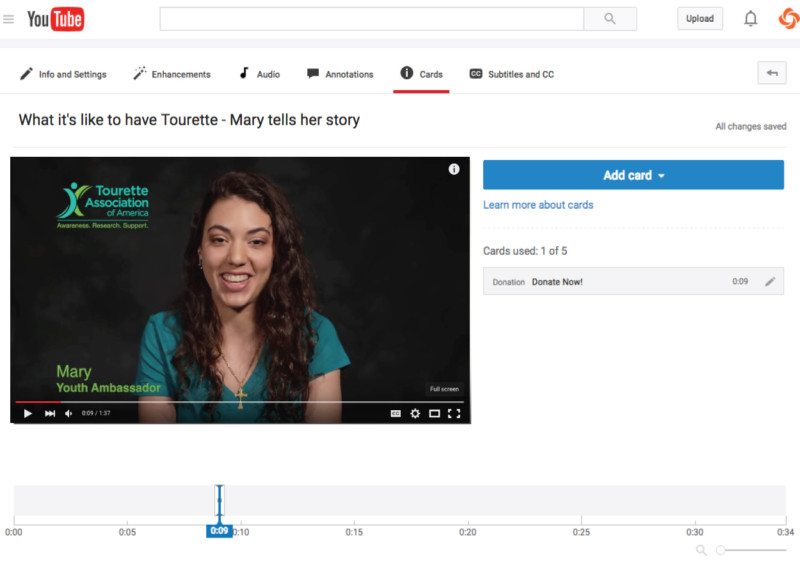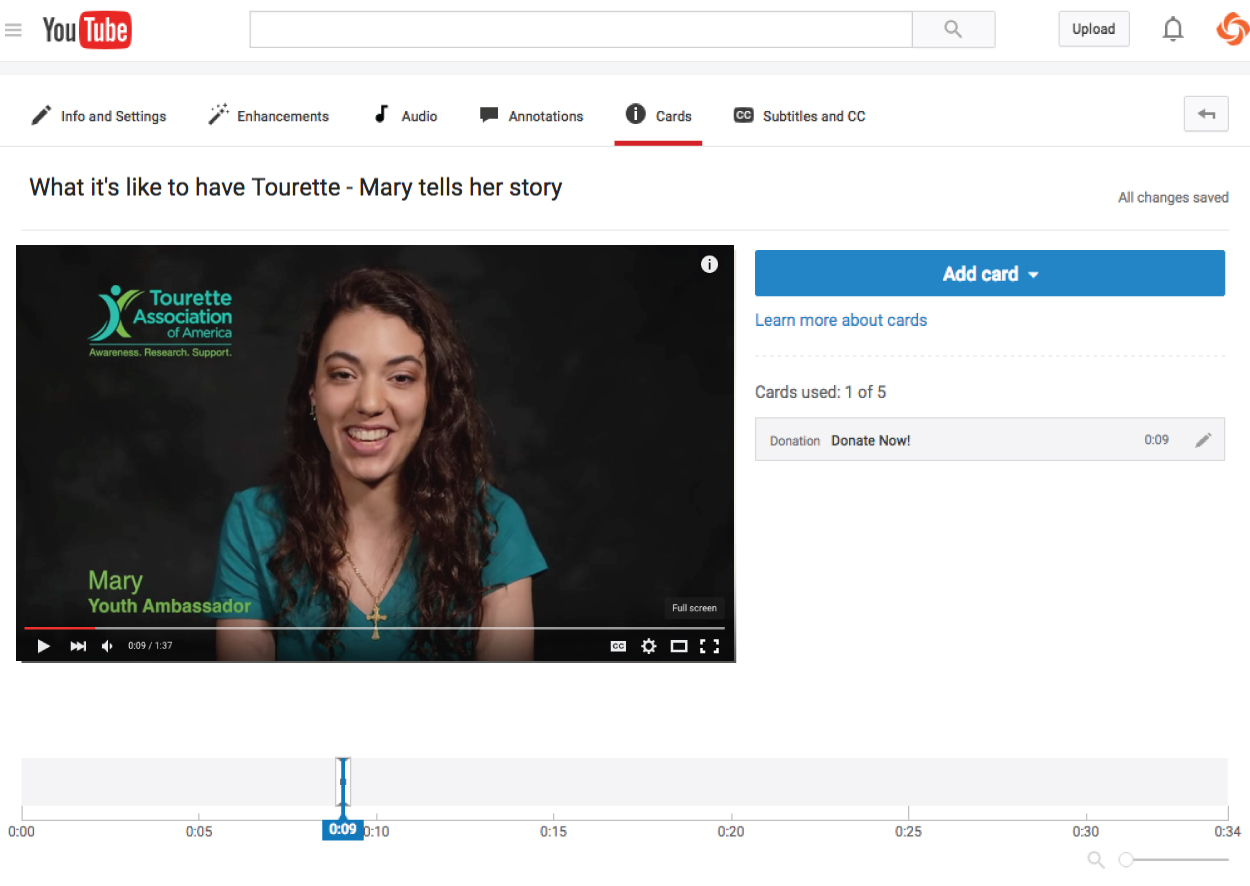 The Results
When played, your video's Donation Card teaser text will pop up for a few seconds at the designated time.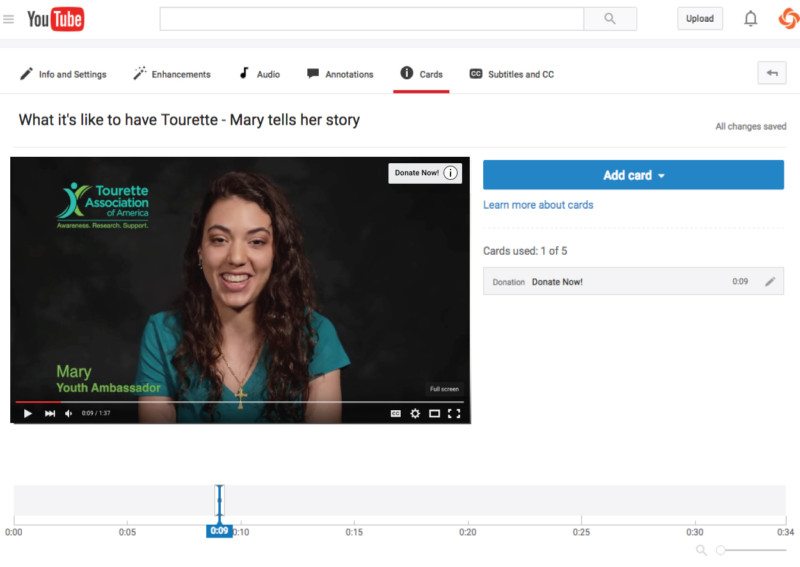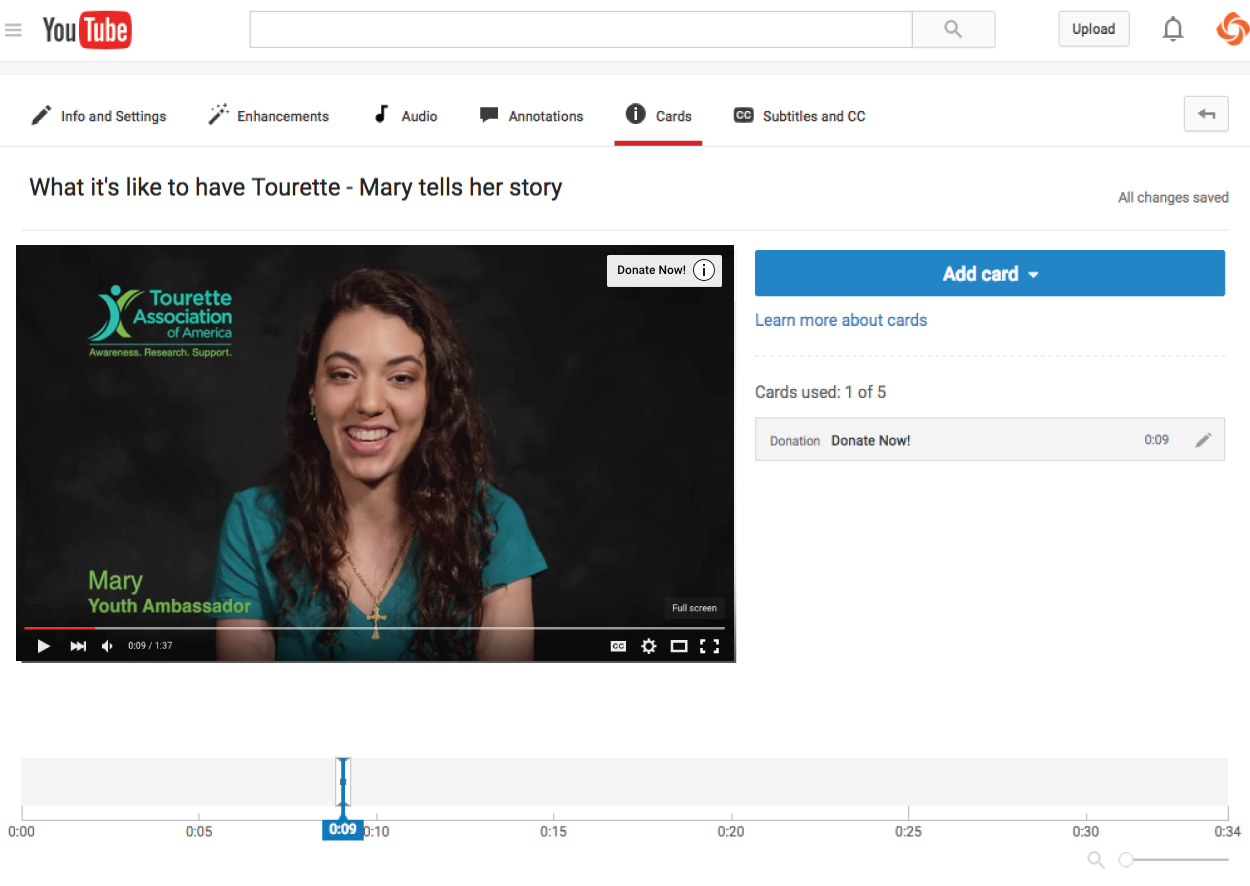 When the teaser text is clicked, your viewers are given the opportunity to donate. After the Donation Card closes, it will continue to be accessible by clicking the "i."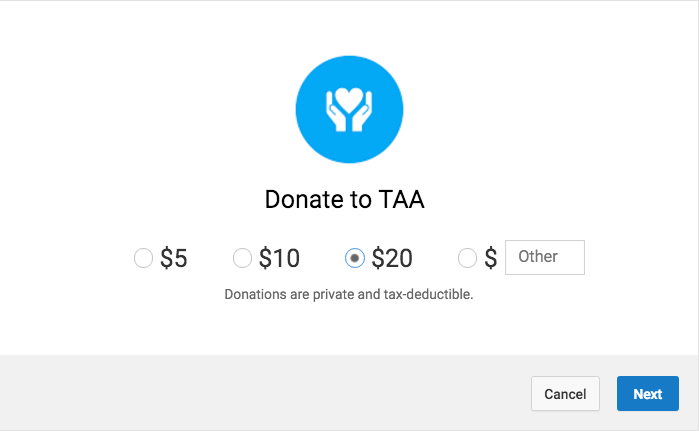 For tips and strategies for using YouTube Donation Cards to raise money for your nonprofit or charity, continue on to Video Donation Cards – YouTube Tips.
If we can help you raise money or share the stories of your organization, please reach out to us for a free estimate.
Get Estimate Now
Are you looking for a video production company to help with your video communications?
We can assist you with inspiring ideas, powerful storytelling & professional production.
Get Estimate Now