Video Production for Associations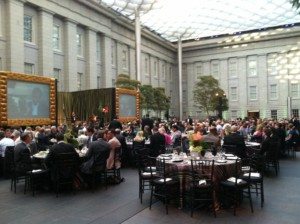 Video production for associations. As an association staff member, you're aware of the challenges and opportunities for your association amidst powerful trends in society. Video can help you and your association lead in areas like member engagement, communications, education, and advocacy.
MiniMatters has worked with associations of various shapes, sizes and subjects– and will share best practices for video production for associations with you. Together we'll achieve your goals in a way that is innovative, creative, and easy on your time.
Medical Societies, Medical Colleges & Medical Associations
MiniMatters has worked on video production for associations that are medical societies, colleges of medicine and medical associations. Our producers understand the special needs of busy researchers, industry representatives, and association staff. We can help you explore the opportunities for fundraising, patient education, research dissemination and other marketing needs, so please contact us.
Scientific Societies
Science is one of our passions, and we've had the pleasure of working with a number of science-related organizations and scientific societies. We'll be able to understand your technical content, which will help with interactions with your interviewees and in producing stronger videos. Let us know if we can help.
Trade Associations
As a trade association, you may need a smart and agile video production company that can serve your needs for authentic video pieces involving your members and audiences. MiniMatters can serve that role, even partnering with in-house filming teams, to produce pieces that are compelling, authentic and on target, but not so high-end that they break your budget and do not justify the expense. We occupy a great middle ground in this market.
Association Fundraising
MiniMatters is active on the board of the Association Foundation Group and has strong expertise in meeting the unique fundraising needs of association foundations through video. There is probably no company that has produced more videos for association foundations than MiniMatters, and we would be happy to help you. Please see our foundations page, for examples of these videos.
Get an Estimate
Now Is a Great Time

MiniMatters can help you with fundraising video, nonprofit video, or other video production needs.
We serve associations, foundations, nonprofits, and businesses primarily in Washington, DC, Maryland, and northern Virginia, but also in other areas of the country.
Get an Estimate