Video Production for Businesses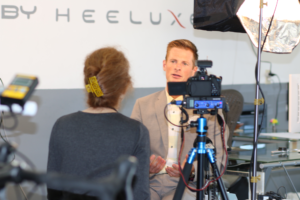 Video production for business. Video can give your business a competitive edge. At a time when customers are looking for quick solutions, video cuts through the clutter so that you can stand out above your competition. In many industries, where SEO matters and inbound marketing is critical to customers finding you, video can enhance your ranking in search engines and make people more likely to engage with your content.
MiniMatters has worked with a range of businesses—from large publicly traded firms to smaller privately held companies. In all cases, we work to identify the business reason for video and to craft video production and distribution strategies to fulfill that need.
Get an Estimate
Now Is a Great Time

MiniMatters can help you with fundraising video, nonprofit video, or other video production needs.
We serve associations, foundations, nonprofits, and businesses primarily in Washington, DC, Maryland, and northern Virginia, but also in other areas of the country.
Get an Estimate