Our client SOS Children's Villages – USA  faced a dilemma. Like many nonprofits that do great work in Africa, they are experiencing rising costs because of Ebola. How do they get their message of financial need across quickly to U.S. audiences? The two-minute video below is the answer.
Anyone who imagines that the main impact of Ebola is in the hospitals will realize from this video that an organization like SOS Children's Villages experiences an enormous burden from the outbreak as well––and this is likely to translate into meeting their fundraising goals.
Online fundraising with video doesn't have to cost a lot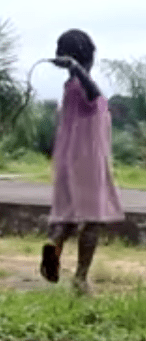 At MiniMatters we often to travel to film projects or people on the spot. However, in this case, we were able to repurpose footage gathered by SOS Children's Villages International for a different video. We edited the existing footage to tell the story, wrote a concise script, and commissioned the voiceover that ties it all together. It didn't take a lot of time and it didn't break the budget.
For most of our clients, having us on the spot to shoot footage actually makes sense and doesn't necessarily raise costs all that much. But when you need to turn around a video quickly due to a crisis, making use of footage you have is the obvious solution. The video establishes the situation (Ebola), lays out the problem (safe practices are costly), and circles back to the organization's core mission—a loving home for every child.
Online fundraising requires YouTube best practices
In addition to the services described above, we provided YouTube consulting and SOS Children's Villages – USA followed a number of YouTube best practices based on our advice:
Uploading a professional transcript that makes the closed captions work and may pick up searches of keywords that appear in the video.
Using the video description area to lay out the organization's mission and work. This is also searchable.
Embedding the video on a page where people can donate easily and learn more.
Sending video out to their hundreds of subscribers to ensure that they see the latest video.
Visit our blog for other helpful information or our portfolio for samples of our work.
Get Estimate Now
Are you looking for a video production company to help with your video communications?
We can assist you with inspiring ideas, powerful storytelling & professional production.
Get Estimate Now