At the Philanthropic Planning Group of Greater New York (PPGGNY), MiniMatters' Elissa Leif and Kathy Swayze, the President and Creative Director of Impact Communications, Inc., presented an interactive seminar where they helped participants create donor stories for organizations ranging from Columbia University to Doctors without Borders using a storyboard tool.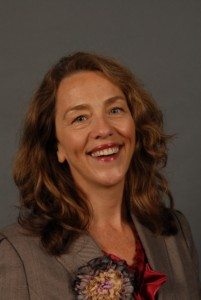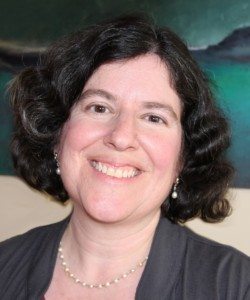 A storyboard tightens your structure
Today's short attention spans require storytellers to keep it short and clear. Thus, we taught a fairly simple storyboard structure in which participant storyboards needed to include:
An opening hook to grab the viewer.
A meaningful story of personal connection to the organization and audience.
A call to action as a conclusion.
Our participants worked in groups, then presented to the audience, and the groups that kept to this structure were noticeably better able to hold the audience's attention when it came time to present.
A storyboard makes you consider the visual dimension of your donor stories
Many development staff cut their teeth on proposal writing and are skilled in written and verbal communication. A storyboard offers great support for thinking visually in anticipation of media like videos, and our super-smart audience clearly enjoyed exploring how well-timed and placed visuals could increase the impact of their thoughtful messaging.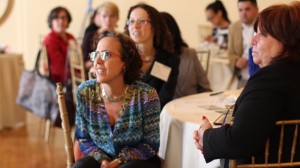 At MiniMatters, we've experienced the ways that a storyboard has inspired us to think creatively about how a story can be constructed—by grabbing attention with an opening that doesn't necessarily come first in chronological time and developing interview questions around any photos we've managed to obtain in advance. Since we often use interviews as a way of drawing out a narrative, a storyboard also helps us figure out what questions to ask and even in what order to make our editing most efficient.
Planned giving professionals used the storyboard tool well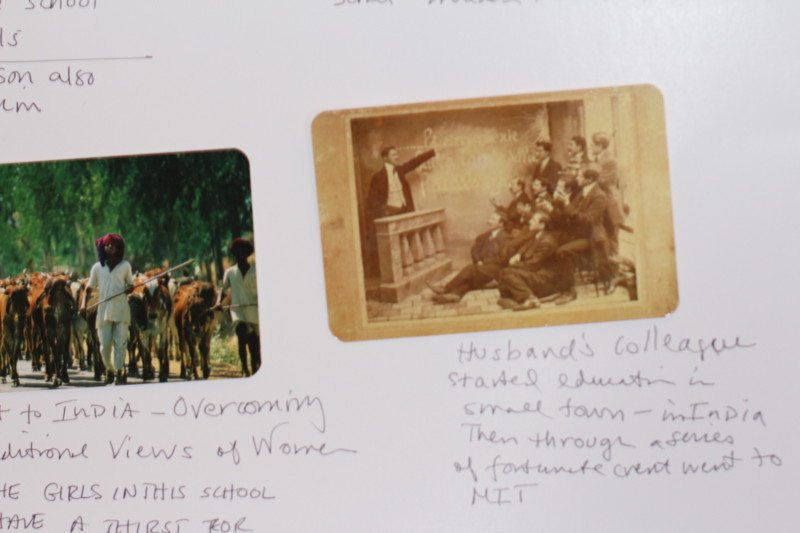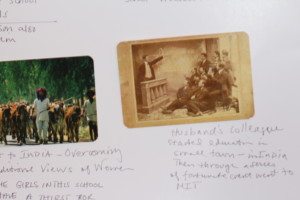 Each participating group needed to select a legacy donor (or donor who could portray a legacy donor) from within their midst.  Groups then interviewed the donor using strategic questions designed to elicit their story of connection to the organization and its mission.  Simultaneously, donors used photo cards, post-its and markers to visualize this donor story on one or more pieces of poster board.  The donor and her/his assistants then presented the story to the group.  We heard from donors whose stories focused on:
Crohn's Disease
Columbia University
A school for girls in India
Weill Cornell Medical College
Doctors Without Borders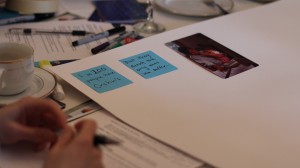 Highlights of the presentations included a young legacy donor (probably under 40) whose life history and story prompted her commitment to Doctors Without Borders, a former scholarship student at Columbia University who became a hidden legacy donor who connected at the same table with a Columbia University planned giving fundraiser, and great teamwork for the ultimate prize winner, the Crohn's group.  Their donor told a story of the legacy of Crohn's Disease that she had passed down to her seventeen year-old son, and how that felt.  The group chose a slogan related to the heritability of Crohn's, "Give a Legacy to End a Legacy."
Mohammad Zaidi of the ACLU and Michael Pohlmann of the Environmental Defense Fund gave a presentation the same day at PPGGNY concerning legacy challenge matches, using concrete examples of the results of challenge matches at their organizations. We were struck by the synergy between these topics–a donor story video featuring a the lead donor and others who respond early to the challenge would be an ideal way to market a legacy challenge.
The prezi MiniMatters and Impact Communications created to introduce donor stories prior to the workshop gives some sense of our presentation. As always, the prezi made a dynamic presentation that enhanced what we had to say. We had a lot of fun and we hope to connect with the wonderfully engaged philanthropic professionals of PPGGNY in person again soon.
MiniMatters can help you with business video, fundraising video, association video, or other video production needs, we'd love to provide an estimate through our estimate request form, talk with you at 301-339-0339, or communicate via email at [email protected]. We serve associations, foundations, nonprofits, and businesses primarily in Washington, DC, Maryland, and northern Virginia.
Get Estimate Now
Are you looking for a video production company to help with your video communications?
We can assist you with inspiring ideas, powerful storytelling & professional production.
Get Estimate Now