Video advertising is a tool that nonprofits should dare to think about. It's especially helpful for reaching new audiences and getting viewers to sign up or donate to your organization. SCORE is doing it with their videos.
Is there a parallel at your organization?
Do you wonder why certain videos get so many more views than yours? Creative minds, a carefully cultivated subscriber base, and stories that inspire the audience can result in videos with huge impact. However, paid video advertising may be part of the picture.
For a number of years, MiniMatters' nonprofit client SCORE has presented The SCORE Awards to celebrate outstanding small businesses from across the country in a variety of categories. Well-produced videos of the winning small businesses have been shown at the annual gala to great acclamation. However, the videos did not garner many views when placed online after the event and were not used to bring new businesses to SCORE—a lost opportunity.
This year, SCORE's Board members urged the Awards team to obtain more impact from its video investment by budgeting for video advertising as part of a new video distribution strategy. The results were dramatic.
SCORE's video advertising steps
SCORE consulted with MiniMatters, and we suggested repurposing the award videos from the gala to create an online outreach campaign.
The campaign:
Focused on a combination of awareness-raising and a specific call to action–to "Request a SCORE Mentor."
Used video ad placements on YouTube and Facebook to share SCORE client stories and direct people to the "Find a Mentor" landing page and sign up form.
Targeted small business audiences on the YouTube Channels they frequent and within Facebook feeds of small businesses.
Used interactive features on YouTube like overlays, banner ads and YouTube cards.
Integrated the video advertising with SCORE's usual organic video distribution methods, such as including videos in e-blasts and social media channels.
The result
Stories combined with a strong call to action and video advertising became a recipe for greater success this year. Total YouTube views for the ten 2015 award videos as of this writing – 4,811. However, total views for the ten 2016 award videos using video advertising – 110,629, with the majority of viewers focused on business and entrepreneurship yet likely completely new to SCORE. And on Facebook, where we targeted small business owners, SCORE saw over 78,000 video views with 4,300 clicks through to the SCORE website, and 92 people reached solely through the campaign completing the Request a Mentor form.
If we can help you raise money or share the stories of your organization, please reach out to us for a free estimate.
YouTube Consulting and Video Production Services
MiniMatters is a certified women-owned business, serving associations, foundations, nonprofits, government and businesses primarily in Washington, DC, Maryland, and northern Virginia, but also in other areas of the country.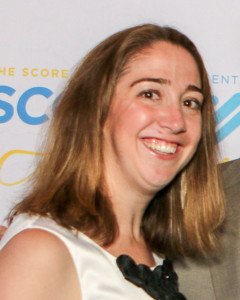 "MiniMatters captures our story perfectly. With this quality video content and strategies for distribution, we've been able to reach and engage new audiences!"
Get Estimate Now
Are you looking for a video production company to help with your video communications?
We can assist you with inspiring ideas, powerful storytelling & professional production.
Get Estimate Now