False. HTML5 represents a transformative change to Web coding. At the same time, most users of the Web don't need to understand it—that's the good news. The better news is that we get to enjoy amazing stuff like this gorgeous, interactive video, which HTML5 makes possible: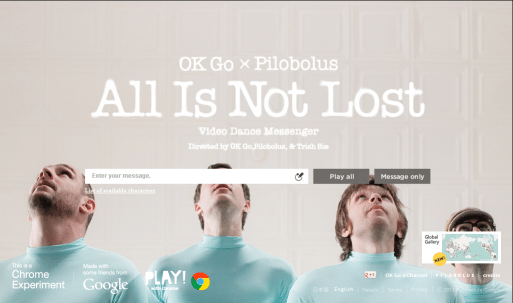 HTML5 is the newest incarnation of HTML, the basic language of Web pages. It's intended to be friendly to every single computer platform in existence, including smart phones and tablets. It basically supports a host of multimedia whiz-bang features and is accessible to designers. Google ran a contest for experiments in HTML5, and the video above was one of the winners. It's a year old, but we still love it, and the interactivity makes it fresh every time. If you haven't seen it yet, the link above (just click on the image to get there) will take you to the video. You can also look at other Google Chrome Experiments
here
. HTML5 is a brave new world. Video has historically required plugins and apps to run, but HTML5 allows you to fully integrate video into your code. This lets video load more efficiently, faster, and eventually with new options for embedding, viewing, screenshots and interactivity. This is basically a big nod from the web design community that video is an incredibly (and increasingly) important facet of everyday Internet use. And with online video viewing only rising, it's about time.
If MiniMatters can help you use this tip or serve your other video needs, we'd love to talk with you at 301-339-0339 or via email at 
[email protected]
.