Complex medical information – like how treatments work; the benefits of a medical test or screening; or steps before, during, or after a procedure – can be hard for many patients to grasp, especially when they are sick.
How powerful are medical animation videos?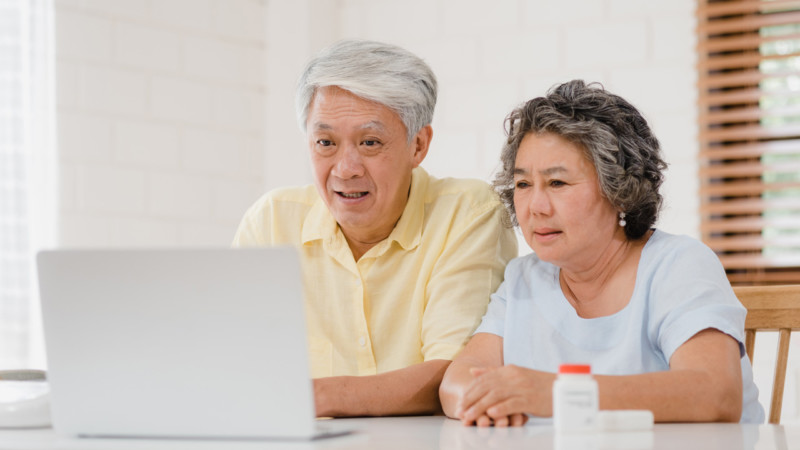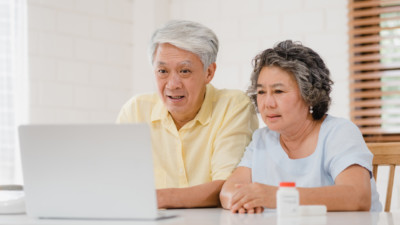 In its report Health Literacy: A Prescription to End Confusion (2004), the Institute of Medicine (IOM) defines health literacy as "the degree to which individuals have the capacity to obtain, process and understand basic health information and services needed to make appropriate health decisions." In order to communicate accurate, cutting-edge information to the public, including medically underserved communities, nonprofit medical associations and foundations need to be cognizant of their audience's health-literacy levels.
Effective animated medical videos, especially those with narration, help audiences visualize and retain information and bridge health literacy gaps. In fact, health animations have been shown in multiple peer-reviewed research studies to improve health literacy in low-health-literacy individuals as well as in minority multicultural populations, with no diminution of positive results among high-literacy populations.
Two great studies are linked here and here. Exciting findings include:
Medical animation combined with spoken text significantly improved recall of messaging. In this case, the study was related to colorectal cancer screening. Low-literacy populations AND people with low health literacy recalled the same amount of information as highly health literate counterparts, whereas this was not the case with other communication formats.
Participants in 58 focus groups of African Americans, Latinos, Native Hawaiians, and Filipinos in Los Angeles/Hawaii accepted the cultural appropriateness of animated video to communicate health research information and demonstrated improved ability to "identify personal information-gaps, engage in meaningful community-level dialogue, and ask questions about health research."
Medical animation video sample
MiniMatters created this Medical Animation Video for the Bladder Cancer Advocacy Network (BCAN), where it is used on the organization's website and YouTube channel.
BCAN had noticed a growing interest in newer immune therapies, but that there was limited patient-focused material–and none that clearly demonstrated how the therapies worked. They envisioned this video which brings the viewer into the medical consultation room with a doctor, patient and caregiver. There, the doctor shares a clearly communicated medical animation of the immune therapy process as well as the decisions that a patient may face.
Special considerations for medical animations
In a previous blog post, MiniMatters identified 6 steps to create animated video. Here are some special considerations related to animated medical videos:
Use a video producer with experience in the health and medical fields. It's helpful to have a video producer or project manager with solid medical literacy and experience producing videos with doctors, medical researchers, and patients. This type of producer is more likely to understand the gap that must be bridged to communicate medical information and gain the most fruitful participation from the various parties involved in a medically-related video.
Consider if a Certified Medical Illustrator is needed. For some videos, like the BCAN video above, it's critical to have animations that include medically accurate renderings. If that is your situation, you will want to involve a Certified Medical Illustrator (CMI) in the art and animation process. In other cases, however, this high level of medical accuracy is not needed, and an ordinary illustration/animation team is sufficient.
Leverage the knowledge and network of the organization's education director. This is the person who is often most highly equipped to work with the producer and bring together doctors, researchers, and patients, as needed. This team provides the medical content and varying perspectives on the content both to ensure quality and meet the audience's educational needs.
Involve patients. Your organization may have a case where patients are willing and able to be involved in contributing their perspectives and presence to a video production. Some may even appreciate their chance to play a visible role in advocacy and information sharing. However, patients may be sick and fragile, there may be privacy concerns, or patients may just not like being on camera. Great alternatives include obtaining authentic patient stories through a phone interview and then conveying them via animation or through actors who have been briefed well on the specific situations. MiniMatters used this process for the BCAN animated medical video above. Consideration of patients' health and needs should be a top concern, and make sure you are aware of and follow HIPAA (Health Insurance Portability and Accountability Act) rules and obtain any needed authorizations or permissions.
Engage doctors. It's valuable for an animated medical video to have the input and even participation of a specialist doctor, as this lends a great deal of credibility. However, doctors are often busy, so we recommend making it as easy and efficient as possible for them to participate. Try to accommodate their schedules and location needs and be well prepared with exactly what you seek from them, whether appearing on camera or reviewing content by a certain date.
If you'd like to learn more about how MiniMatters video experts can create your medical animation video, call us at 301-339-0339 or fill out our estimate form below.
Get Estimate Now
Are you looking for a video production company to help with your video communications?
We can assist you with inspiring ideas, powerful storytelling & professional production.
Get Estimate Now