MiniMatters' partner Barbara Haupt planned a session with Bridget Weston, Vice President of Marketing & Communications at SCORE at ASAE's MM&C—Marketing, Membership, and Communication Conference on June 18 entitled, "Video Contests: A Win-Win for Members and You." The conference catered to the needs of association marketing and communications professionals seeking effective and innovative ways to engage their members and communities. Association professionals at the conference showed interest in a number of key points.
Video contests are fun and drive engagement
Our presentation drew on a very recent experience of video contests. MiniMatters partnered with SCORE and Brother International to produce BizClips, in which small businesses and nonprofits submitted 30-60-second video stories describing how their businesses would benefit from a productivity makeover. As the table reflects , the contest generated nearly 100,000 visits to the contest website, more than 50,000 views of the videos, nearly 10,000 public votes for the videos, and 3,000 Facebook posts.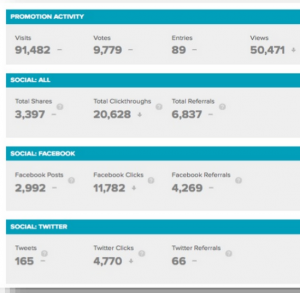 Video contests have the built-in advantage that they involve the hottest medium on the web right now, video. Contests are exciting and really build buzz. Using public voting as part of the judging process means that every entrant becomes a volunteer promoting your organization and the contest, and expands the reach and public involvement. And then when the contest is done—the results may be magical.
Video contests provide genuine, relevant content
We're always talking about the value of expanding your organization's video content. Video contests are a great way to do that; they're tailor-made to provide content that's authentic and relevant to your organization's mission. As well, all the upfront work you do to spread the word about the contest will feed engagement with the videos when you release them.
Designing video contests correctly will ensure success
Our presentation outlined the key steps involved in video contests, as follows: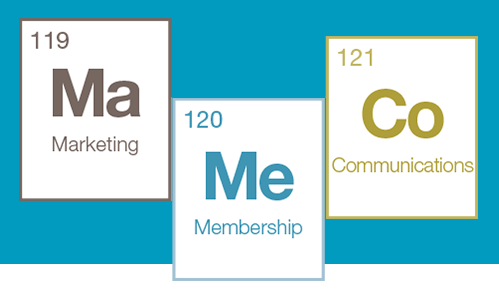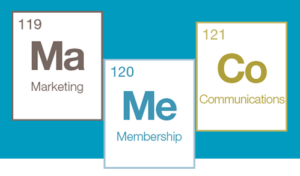 Decide on contest goals. Determine why you're doing it and what you hope to achieve.
Design a contest that will achieve those goals. Determine timeline, prizes, rules, etc.
Find sponsors to partner with you.
Promote contest widely on the web and social media.
Select winners through public voting and/or a judging panel.
Celebrate your winner in a big, public way.
The key takeaways from our presentation are these: it's important to plan carefully and build in enough time; promote the contest heavily; be clear and consistent with all contestants; and, finally, take time to have fun! We both agreed that BizClips was a great way to celebrate SCORE's 50 years of service to small business.
At MiniMatters, we're looking forward to partnering with more organizations for more video contests.
Get Estimate Now
Are you looking for a video production company to help with your video communications?
We can assist you with inspiring ideas, powerful storytelling & professional production.
Get Estimate Now