The charitable and educational arms of an association—association foundations—face special challenges such  as:  How do you make sure your members know that the foundation exists and understand its mission? What types of fundraising will speak to them? How can the foundation collaborate better with the association, building on the strengths and special characteristics of each? There are no easy answers, but there is assistance available.
The Association Foundation Group serves foundation managers and fundraisers
Their Annual National Conference—the only conference dedicated exclusively to association foundation professionals (the pictures on this page were taken at the conference);
Regular educational programs in Washington, DC, and Chicago, which focus on issues particularly relevant to association foundation professionals;
Networking with colleagues facing the same challenges that you face;
A members-only listserv;
Sharpening your skills in fundraising, leadership, planning, and management; and
Access to the annual AFG Benchmarking Survey and the AFG Newsletter.
We joined, and our membership truly helps us to keep our fingers on the pulse of the communications, marketing, and membership challenges faced by association foundations. We also find that the education programs are truly first-rate. So if you'd benefit from becoming an member or AFG or if you know of someone who might, you can
sign up easily at AFG's website
 or call 703-506-2890.
Videos benefit association foundations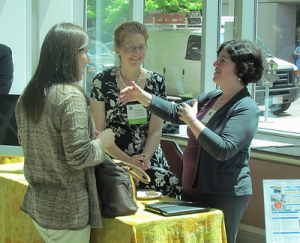 One of the things we've learned through our work with association foundations and that we've endeavored to communicate at AFG events (such as the conference where we had a table, left) is that video is a tool association foundations can use to communicate clarity as well as inspiration to their members. Three types of video that we have seen produce strong results for AFG members are:
"Meet the Foundation" videos, which introduce the association foundation and can provide the basic education about the foundation's existence and purpose that many association members need.
"Foundation Stories" videos that use personal stories and testimonials to show the real life impact of a foundation's good work for the association community and beyond.
"Member Videos" that feature association members who are foundation donors as a result of their understanding and passion for the association foundation and its good work.
We created the member video below, one of 18 produced during a shoot at their national conference, for the Society of Former Special Agents of the FBI, an association foundation. The Society continues to roll them out on
their website
and, as always, video adds dynamism and impact to the message. If you're part of an association foundation, what communications tools are you using to meet the challenges you face? Let us know in the
comments
!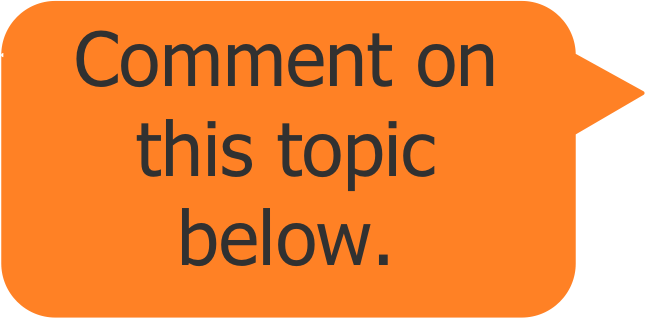 If MiniMatters can help you with business video, fundraising video, association video, or other video production needs, we'd love to provide an estimate through our online form, talk with you at 301-339-0339, or communicate via email at

[email protected]

. We serve associations, foundations, nonprofits, and businesses primarily in Washington, DC, Maryland, and northern Virginia.
We learned about the Association Foundation Group from a client who told us how helpful it was when she sought inspiration and to network with peers facing similar issues. The Association Foundation Group provides education, ideas, and advancement opportunities for the association fundraising and association foundation community. By being a member of the Association Foundation Group (which happens to be very affordable), members benefit from: