As video producers, we're very conscious of how much moving pictures enable digital storytelling. Yet as this video shows, dynamic digital storytelling can feature still photographs and be beautiful, moving, and eye-catching (click the image to see this video on the BBC):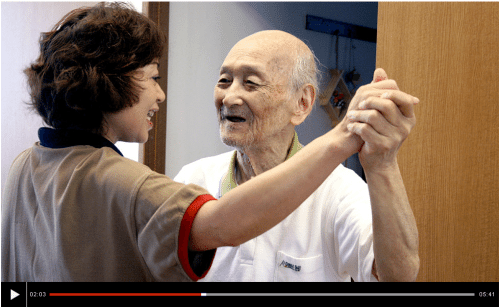 Digital storytelling will bring home your message
Do you have a cache of archival photographs that articulate your organization's message? You may be able to use digital storytelling to create a video from those photographs without spending money on creating footage. This approach allows Cathy Greenblat's video,
Love, Loss, and Laughter
to showcase a much larger number of faces than footage would; it really shows the scope of her project and represents a very appealing approach to digital storytelling. As the video above illustrates, a voiceover really brings together a slideshow. MiniMatters can help you use the voice of someone whose voice represents your organization–or a professional voiceover. Cathy Greenblat's own voice is warm and inviting; you can feel the love in her voice, for Alzheimer's patients, their caregivers, and their families.
If MiniMatters can help you with business video, fundraising video, association video, or other video production needs, we'd love to provide an estimate through our online form, talk with you at 301-339-0339, or communicate via email at

[email protected]

. We serve associations, foundations, nonprofits, and businesses primarily in Washington, DC, Maryland, and northern Virginia.