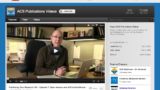 "…
[T]echnology will fundamentally change the way associations deliver value.  It will enhance or replace existing delivery systems.  It will create new ways to add value that were not conceivable in the past."
–Race for Relevance: Five Radical Changes for Associations (ASAE) by Harrison Coerver and Mary Byers, CAE
We at MiniMatters love to assist associations in adding to their value equation through video technologies, including through presence on YouTube, which is one of the most popular sites on the web.  YouTube is not the be-all-and-end-all for how Associations can use video, but a look at YouTube offers a window to the many ways Associations are using video—to promote conferences, to connect, to provide formal and informal training, and most of all, to demonstrate value to members and potential members.  We hope you enjoy this smattering of Associations that are really providing something special on YouTube.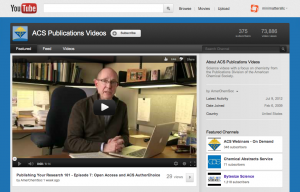 First, the Digital Services Unit at MiniMatters client American Chemical Society has done a wonderful job of showing videos to advantage on multiple 
YouTube channels
. Here are three things we like about their approach:
Their "Featured Channels" cater to their different audiences—those searching for training, those focused on the latest research, science teachers, etc. Even within each channel, ACS has handy playlists that help viewers to find what they need.
The channel makes use of branding to create an attractive appearance; the look and feel is contiguous with the American Chemical Society's organizational Web site, using the same color palette, but it doesn't replicate it.
Most or all of their videos include thorough, searchable descriptions that help people searching for content like theirs to find it with search engines.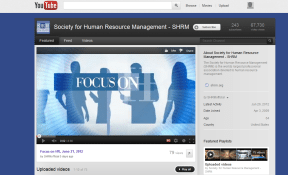 The Society for Human Resource Management has another approach we like. They keep their
YouTube channel
up to date with new videos; the featured video shown here is part of their "Focus on HR" series. The frequency alone likely keeps their members interested. And their featured playlists really help the casual visitor sort through material. We especially like the way they used YouTube to promote their annual conference in Atlanta and encourage attendees to use social media at the conference. It's a subtle point, but some of their conference
videos include the conference hash tag in the title
, thus increasing Twitter visibility.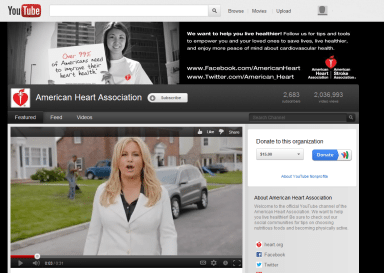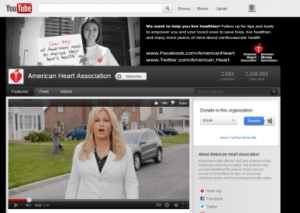 The American Heart Association's
YouTube channel
 is part of the YouTube Nonprofit Program and incorporates a Google Checkout "donate to this organization" button in a prime location to the right of the featured video. (You can see it in blue in the image.) The image above the video is eye-catching and makes a strong case for the organization's importance. Like ACS, they have several featured channels that cater to different audiences. These three examples are all organizations that have a fairly robust selection of videos on YouTube; an investment in a number of videos seems to inspire organizations to tend the garden in which they plant those many videos. Of course, as video and social media producers we believe that it's hard to have too many videos, and that each provides an opportunity for touching different membership segments in different ways. However it's also possible to make a really terrific and well-designed YouTube channel with a small number of videos and to gain great impact by disseminating those videos effectively in your email communications and other social media.  Especially if your videos include some that are professionally shot and produced, and you give thought to dissemination strategies and tactics, even a sparsely planted garden will bloom richly. These associations are making YouTube work for them—how's it working for you?
If MiniMatters can help you with your YouTube Channel or serve your other video needs, we'd love to talk with you at 301-339-0339 or via email at 
[email protected]
.