We used Vidstatx's 
list of highly subscribed YouTube channels
 in nonprofits and activism to find some interesting YouTube ideas that we'll share here. (We were a bit dismayed to find that it puts Pepsi number one on this list, clearly an error. However
the Washington Post considers Vidstatx a good source for information
, and all the channels listed here have an enviable number of subscribers.)
A nonprofit channel with more than 300,000 subscriptions provides good YouTube ideas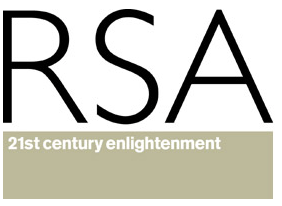 The Royal Society for the encouragement of Arts, Manufactures and Commerce (RSA),
has more than 300,000 subscribers
, and Vidstatx lists it second in the top 100 most subscribed nonprofit and activism YouTube channels. Like America's TED Talks, it has many short video lectures to share with the public, with some of its post popular videos being thoughtful, high-quality whiteboard animations on topics of current interest. Check out their
"Reimagining Work" whiteboard animation
, for example, to learn how people can be happier at work! We believe that these great YouTube ideas drive the strong subscription rate:
They have a large number of videos on a range of topics. They have 665 videos and in the last six months they've added 73 videos to a channel that goes back three years.

They use playlists to sort their videos. The channel's front page lets you select videos in such categories as RSA Animates (for the whiteboard animations), Arts and Humanities, Economics and Business, and Shorts.
They use the video description to draw viewers by not stinting on length.
While many nonprofits can't provide hundreds of videos and continue to serve their own mission, the messages that more is more and that animations can be popular could be useful for many YouTube channels.
Good YouTube ideas from an activist channel
Greenpeace International
, with more than 68,000 subscribers, comes in 23rd on the Vidstatx list. Like RSA, they've embraced more-is-more, with 495 uploaded videos. Two other great YouTube ideas from this channel:


Full use of the front page banner, with a color-rich image sure to appeal to their core audience.
Uploaded transcripts for their videos.
While a rainbow might not connect up with your organization's mission as well as it does for Greenpeace's environmental focus, it's worth noting that Greenpeace went for the color-rich synthetic image over a more natural image that might not be quite as saturated. The result is a banner that really pops.
YouTube ideas aren't just about subscribers


People for the Ethical Treatment of Animals
has more than 58,000 subscribers.  While it doesn't directly net them channel subscribers, they have a donate button right on their banner, which is another important YouTube idea for nonprofits. Eligibility to have the Google Checkout donation button comes as a benefit of their being part of the
YouTube Nonprofit Program.
Good YouTube ideas are everywhere, really. And while the number of subscribers is an imprecise measure of success on YouTube, it's worth looking at what some of the most-subscribed channels in the nonprofit space are doing.
If MiniMatters can help you with business video, fundraising video, association video, or other video production needs, we'd love to provide an estimate through our online form, talk with you at 301-339-0339, or communicate via email at

[email protected]

. We serve associations, foundations, nonprofits, and businesses primarily in Washington, DC, Maryland, and northern Virginia.