Many organizations make their first video a calling card—a video that showcases the business or nonprofit's main activities, mission, key staff, and culture. It generates excitement and provides an introduction. When the Foundation for Community Association Research worked with MiniMatters to consider foundation video elements, they wanted just this kind of product—a video that would communicate their core mission:
Four foundation video elements for a great video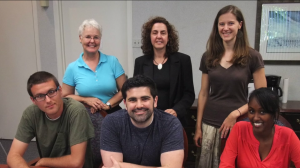 FCAR's video exemplifies these four key foundation video elements:
Strong branding and messaging
Showing key people—executives, donors, and beneficiaries
Communicating the challenge the foundation answers
A call to action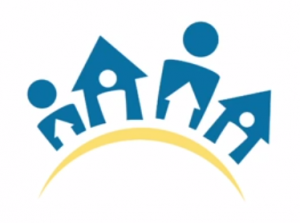 Branding and messaging
 is important to an organizational video because one needs the brand to stick in people's mind and be recognizable in (for example) solicitations. For an association foundation video, this can be particularly important, because, as in FCAR's case, association foundations face the problem of getting lost in members' understanding of the association. All foundations, nonprofits, and businesses can benefit from increasing their clarity and memorableness, however. Logo animations, such as the one in this video, are just one technique you might use in your videos to help your brand stay in a viewer's mind. (
This post has more about logo animations.
)
Showing leaders of the organization and other key players is another important piece of a good organizational video. For a foundation video like FCAR's, these elements working together in a cycle of service, giving, and benefit make the functioning of the organization concrete. Prospective donors see other donors to identify with, and understand how the foundation achieves its impact through seeing a young recipient of a foundation grant. We particularly recommend showing donors and beneficiaries together because it invites prospective donors into a community. Like this one, a good foundation video typically showcases diverse people and perspectives carefully to appeal to a wide range of viewers.
Communicating your organization's challenge and solutions
 is a crucial part of any organizational video. For FCAR's foundation video, it's the reason the foundation exists and the reason a donor might give. They also successfully demonstrate the challenge they address and provide a reason for media to highlight the foundation's work.
A call to action
 gives your organizational video a purpose and lets you track its impact. You might prompt your viewer to purchase an event ticket, or, more commonly in a foundational video, make a donation.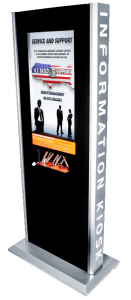 The fifth important thing—distribution of your video
Your organizational video will have much more impact if people watch it! Here are some great ways to show and distribute a video, specific to an association foundation video:
Show your foundation video at your association's annual conference
Show your foundation video at a specific donor reception or event focused on the foundation
Show your foundation video at other conference venues—kiosks, hotel room tvs, buses
Place your foundation video on thumb drives and give them to donors to watch
Distribute your video on social media as soon as it is shown at the conference
Email your foundation video to attendees after the annual conference
However you choose to distribute your video, we bet it'll be one of the most talked-about pieces of your organization's fundraising or marketing efforts.
If MiniMatters can help you with business video, fundraising video, association video, or other video production needs, we'd love to provide an estimate through our online form, talk with you at 301-339-0339, or communicate via email at

[email protected]

. We serve associations, foundations, nonprofits, and businesses primarily in Washington, DC, Maryland, and northern Virginia.