Last week we
wrote about PowerPoint and video
; this week we'll talk about improving your presentations by using Prezi and video.
Prezi and video kicks it up a notch

As we've
written about before
, Prezi makes really fun and dynamic presentations. Prezi allows you to graphically express the connection between your ideas in a way that PowerPoint basically leaves to the speaker. Since video is one of the most effective communications tools available today, it stands to reason that Prezi and video together are
even more effective.
Whether you're using Prezi and video or another presentation tool with video, a great reason to use a video in your presentation is that it's a new venue in which to present your video. This will improve your return on investment in the video itself and give it extra exposure. If you have a professionally produced video, taking a few simples steps to include it in a presentation is a winning strategy. Here's how it looks when you combine a prezi and video: This is one section of the "Moving Pictures, Moving the Mission" presentation that we gave for the American Society of Association Executives, describing a spectrum of options for video for associations. The audience was quite engaged and the discussion afterwards was animated—just what we'd expect in the combination of two dynamic tools like Prezi and video.
Prezi and video combine easily
Prezi and video will work well with a number of formats; the makers of prezi say FLV is best. Making things even easier, you can also insert a video directly into your presentation from YouTube, as we'll explain below. To insert any video, you use the Prezi "Insert" menu.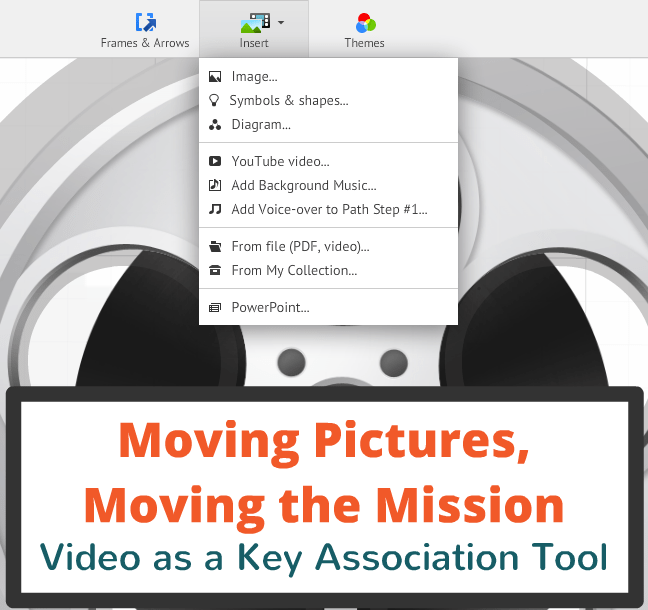 If you're using YouTube to combine Prezi and video, go to YouTube and get the video's URL. Do this by clicking "Share" below the video, and you'll see the URL in the box like this:

When you click "Insert," "YouTube video…" in Prezi you'll get a box where you can paste in this URL. Naturally you should only go this route if you'll have a reliable internet connection wherever you do the presentation, but it's easy and fast and reduces the size of the files you have to bring with you. If you're using a file to combine your prezi and video, select "insert file." Browse to the location of your file, and insert it. If you do it this way, be careful to bring your video file(s) along with your prezi file on your computer wherever you go to present. If you bring your presentation on a flash drive, test that flash drive on a fresh computer before you depart.
Some other tips for using Prezi and video
Once you have inserted the video file into Prezi, you can manipulate it using the Transformation Tool just as you would with an image file.
You can use free video conversion software to convert a video file to the FLV format if you need to.
Bring your mouse pointer to the side of the screen while the video plays to hide the play progress bar.
All in all, Prezi and video work together very nicely, and as we noted last week, video will give you a break, support your arguments, and enliven your audience. Does video work well with pdf files? It can be done! We'll address that in part 3 of our video and presentations series, next week. Will you be using video in your next presentation? Why or why not? Let us know in the
comments
!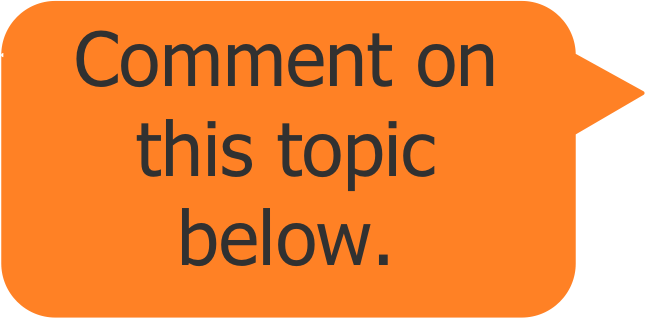 If MiniMatters can help you with business video, fundraising video, association video, or other video production needs, we'd love to provide an estimate through our online form, talk with you at 301-339-0339, or communicate via email at

[email protected]

. We serve associations, foundations, nonprofits, and businesses primarily in Washington, DC, Maryland, and northern Virginia.
If you'd like to take advantage of our offer a free 15-minute consultation in July to discuss your video needs get in touch and we'll set up an appointment.