Videos for Medical Associations, Medical Societies, Patient Advocacy Organizations
Videos for medical associations, societies, colleges, and advocacy organizations provide outstanding opportunities for communication with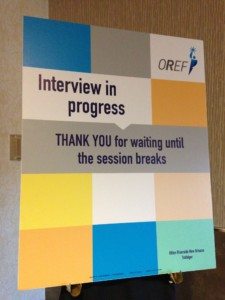 constituencies. Videos can highlight research being done by members and grantees, the latest and best in clinical practice, patient education, and public outreach. Videos can also be an integral part of online Continuing Medical Education (CME).
MiniMatters has worked with numerous medical, patient, and hospital organizations and brings a special set of skills to these groups. The skills include the ability to understand and discuss medical issues on both a technical and lay level—an important skill when interviewing highly educated and busy physicians, researchers, and patients.
We would be happy to discuss the video and communications needs of your medical or patient organization. Please contact us at 301-339-0339 or videos@minimatters.com. Or you can get a free estimate by clicking on our easy online estimate form on the right.
Get an Estimate
Now Is a Great Time

MiniMatters can help you with fundraising video, nonprofit video, or other video production needs.
We serve associations, foundations, nonprofits, and businesses primarily in Washington, DC, Maryland, and northern Virginia, but also in other areas of the country.
Get an Estimate