Video Production Services: Scripting, Filming, Editing, and Other Marketing Services
Video production services offered by MiniMatters include a full suite of video production services. We can manage the entire project for your, or just one component of it, such as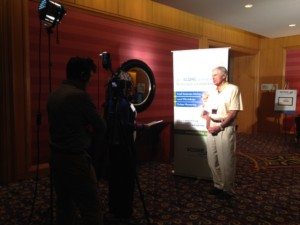 the filming or editing. While we are based in the Washington, DC area and serve many clients here, we also work and travel throughout the United States and even collaborate on international video productions.
We produce a broad range of types of videos, such as formal interviews, to conference filming, to gala videos featuring a variety of footage, to animated videos, to training videos. Whatever your needs, we will work with you to determine the best way to convey your message through our video production services.
Get an Estimate
Now Is a Great Time

MiniMatters can help you with fundraising video, nonprofit video, or other video production needs.
We serve associations, foundations, nonprofits, and businesses primarily in Washington, DC, Maryland, and northern Virginia, but also in other areas of the country.
Get an Estimate